Close
Cart Total:
Your cart is currently empty..
AGFRC
8CH 3.8g Dual-Antenna 2.4G RC Receiver Compatible Futaba S-FHSS System (MRFS03)
High Performance 2.4G 8CH S-FHSS Receiver Compatible futaba SBUS PPM Output for Mini RC Drone FPV Aircraft (MRFS03)
Receiver MRFS03 Compatibility
Compatible S_FHSS / TM-FH RF Module remote control system
Suitable for 18MZ, 14SG, 10J, 8J, 6J etc. S_FHSS remote control
Specification
Operating Voltage: 4.8
Dimension: 35x18x5mm (exclude antenna)
Weight: 3.8g
OutputChannels: S-BUS/PPM (8CH)
Antenna: Dual-antenna
Feature
* High quality PA to ensure high receiving sensitivity;
* Dual-antenna design, available to mount in different angle to increase the reception reliability;
* Dual serial signal S-BUS/PPM (8CH) output, connect directly to flight control system, especially for mini multirotor and aircraft to save mounting space.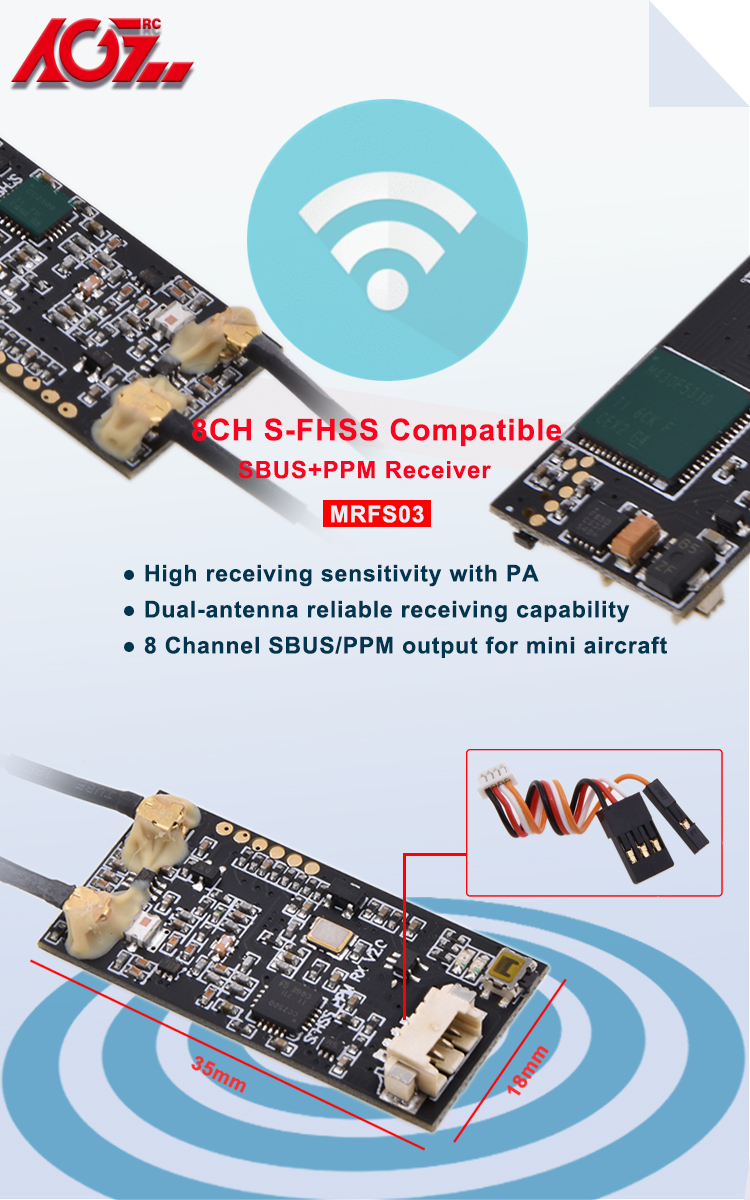 Your cart is currently empty.