Close
Cart Total:
Your cart is currently empty..
AGFRC
Micro Size HV 2.4GHz Full 4CH FH-3/ FH-4T Sanwa Compatible Mini Z Car Receiver (ARX-472S)
Wireless Sanwa FH3 FH4Compatible 4 Channel Built-in Ceramic Antenna Surface Receiver For Mini-Z / GLA Mini Car (ARX-472S)


Receiver ARX-472S Compatibility
Compatible with SANWA FH3/FH4T remote control system.
Suitable for remote control M12, M11X, EXZES X, MT-4,GEMINI X,MT-S, MT-4S, M12S ,M17.
Receiver ARX-472S Specification
Operating Voltage:3.3V~8.4V
Dimension: 26×16.5×7.5mm
Weight: 3.5g
No. Of Channels:4CH
PWM Mode:Normal/ SHR/ SSR
Receiver ARX-472S Feature
1) Professional onboard patch antenna an high quality PA to ensure high receiving sensitivity in microsize;
2) Bidirectional communication system, monitor the receiver voltage by transmitter in real time;
3) Compatible stabilizing voltage, operating voltage can up to 1-2s lipo, sudden low voltage won't be out of control;
4) Light weight, micro size, full 4CH output, especially for Mini-Z or mini aircraft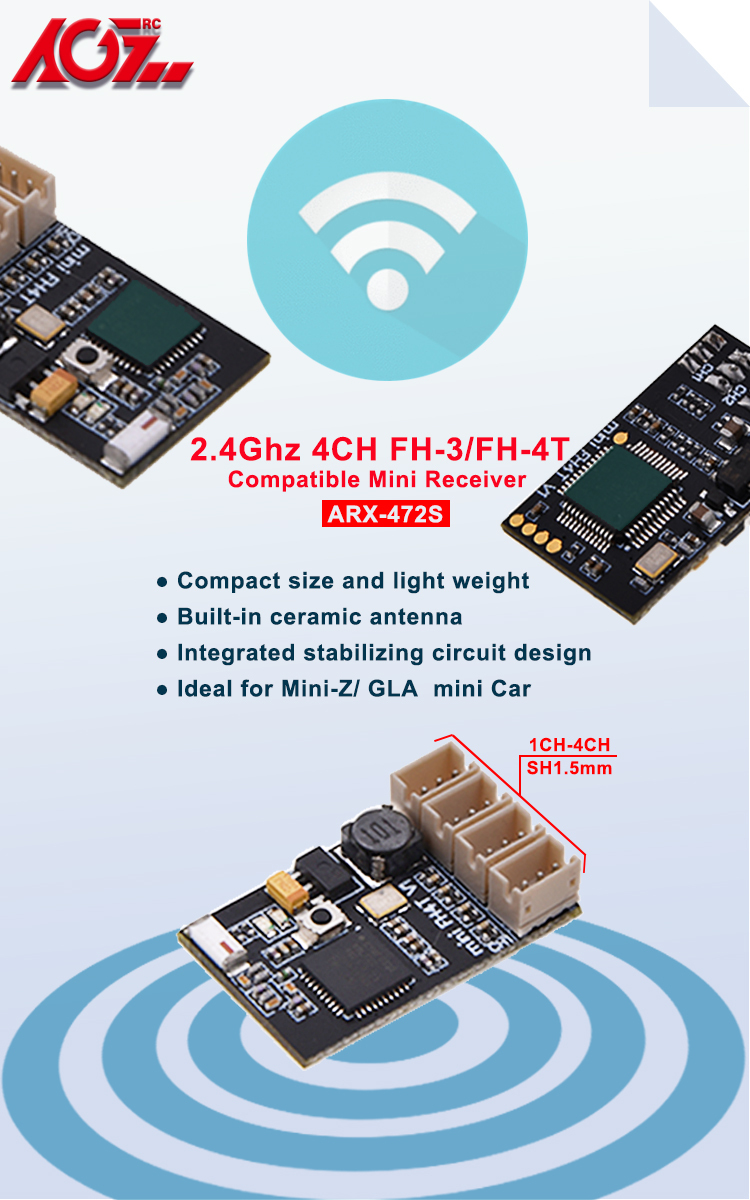 Your cart is currently empty.