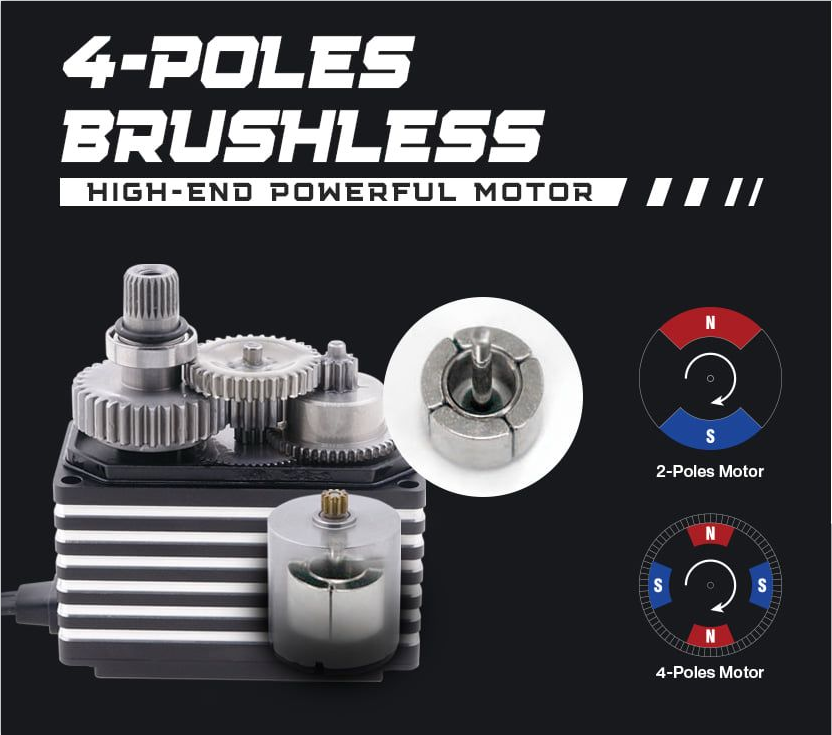 Top News--How about the AGFRC's 4-Pole servos
Thursday, 21 October 2021

0

615

0
Many customers ask us if we can make the servo torque bigger and output the maximize power of the servo. We summarized the data reported by most customers. With the continuous efforts of our engineer team, these 4-Pole servos are finally available!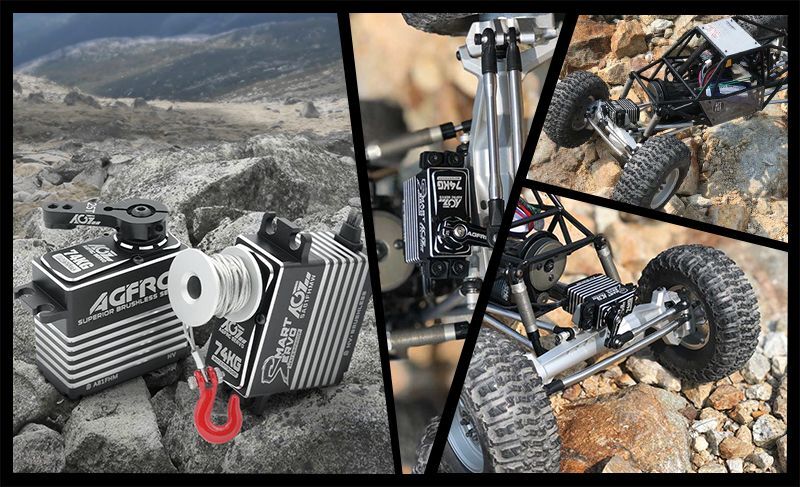 The common points of these three 4-Pole servos
1.Operating speed:
0.190sec/60°@ 4.8V
0.165sec/60°@ 6.0V
0.135sec/60°@ 7.4V
0.125sec/60°@ 8.4V
2.Stall Torque:
45 kg-cm (625 oz-in) @ 4.8V
55 kg-cm (764 oz-in) @ 6.0V
65 kg-cm (903 oz-in) @ 7.4V
74 kg-cm (1028 oz-in) @ 8.4V
3.Main Feature
Full CNC Aluminium / 4-Pole Brushless Motor / 4 Ball Bearings / Steel Gears
4.Brand-new exterior design

The difference between these three 4-Pole servos
1. A81FHM: regular type
-- Contains the features mentioned above
2. A81FHMW:waterproof version
-- In addition to the features mentioned above, it is also a waterproof version
3. SA81FHMW: 2S Smart Servo Version
-- In addition to the features mentioned above, it is a waterproof version of the smart servo, it can be a regular or winch servo via upgrade firmware

The difference between a 4-Pole Servo and 2-Pole Servo, here we take the A81FHM series and A81 series as representatives
1. The Bearing
The A81F series uses a 12mm outer diameter 4 ball bearings to withstand the greater force, while the A81 series uses a 10mm outer diameter 3 ball bearings. But the splash-proof and dust-proof affect is the same;
2. The PCB Board
The material used for the PCB board is different. The material used for the 4-Pole Servo is the same as our 4S Servo, and this kind of material can carry a higher current;
3. The Servo Wire
The wire of the 4-Pole Servo is customized. The regular one is 60-core copper wire, and the 4-Pole Servo uses a 100-core wire, which can run a larger current;
4. The Servo Motor
The A81FHM series uses the 4-Pole super torque motor, and the A81 series uses the 2-pole motor;
5. The Servo Size
The overall height of the 4-Pole Servo A81FHM series are 0.5mm higher than the A81 series;
6. The Servo Shape
The 4-Pole Servo adopts our newly designed shape.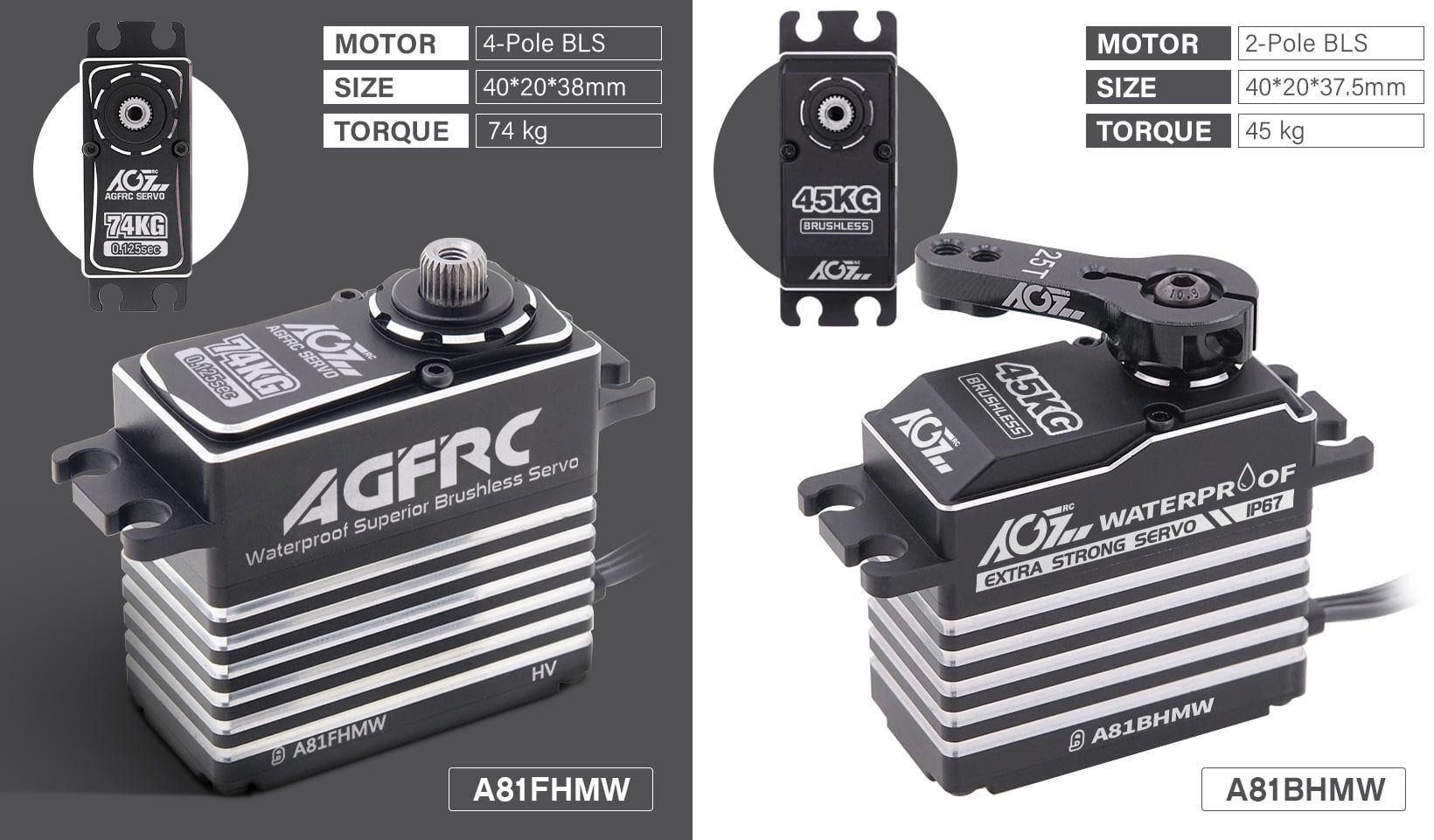 These 4-Pole servos are our new generation products, was specially customized for customers who need large torque. We continuing to work hard to develop to provide you with more and more comprehensive choices. As a servo manufacturer, we are willing to listen to your voice and love products that challenge the impossible.
Tags:4-Pole servos | waterproof servo | smart servo