Close
Cart Total:
Your cart is currently empty..
AGFRC
AR-30A 2-4S Lipo Brushless Motor ESC 30A Electronic Speed Controller with 5V BEC for Multicopter Fixed Wing Aircraft
AGFrc AR-30A RC ESC Athlon Run 30A Brushless Electronic Speed Controller 2-4S Lipo with 5V/2A BEC For Helicopter Quadcopter Airplane Fixed Wing Plane
…
Feature
1. All the components are original quality to ensure the high quality and reliability.
2. Import MOSFE with ultra-low resistance and 4 layer 3OZ copper plate for strong withstanding current.
3. Three start mode: regular start, soft start and super soft start, which compatible with fixed wing aircraft and helicopter.
4. Programmable throttle curve suitable for all kinds of remote controllers. Smooth and exquisite speed regulation, perfect speed linear.
5. The maximum rotation speed can up to 210000RPM (2 poles motor), 70000RPM ( 6 poles motor), 35000RPM (12 poles motor).
6. Multiple protection: input voltage abnormality protection, low voltage battery protection, overheat protection, throttle signal loss protection etc.
Package Include:
1x AR30A 2-4S Lipo ESC with 5V BEC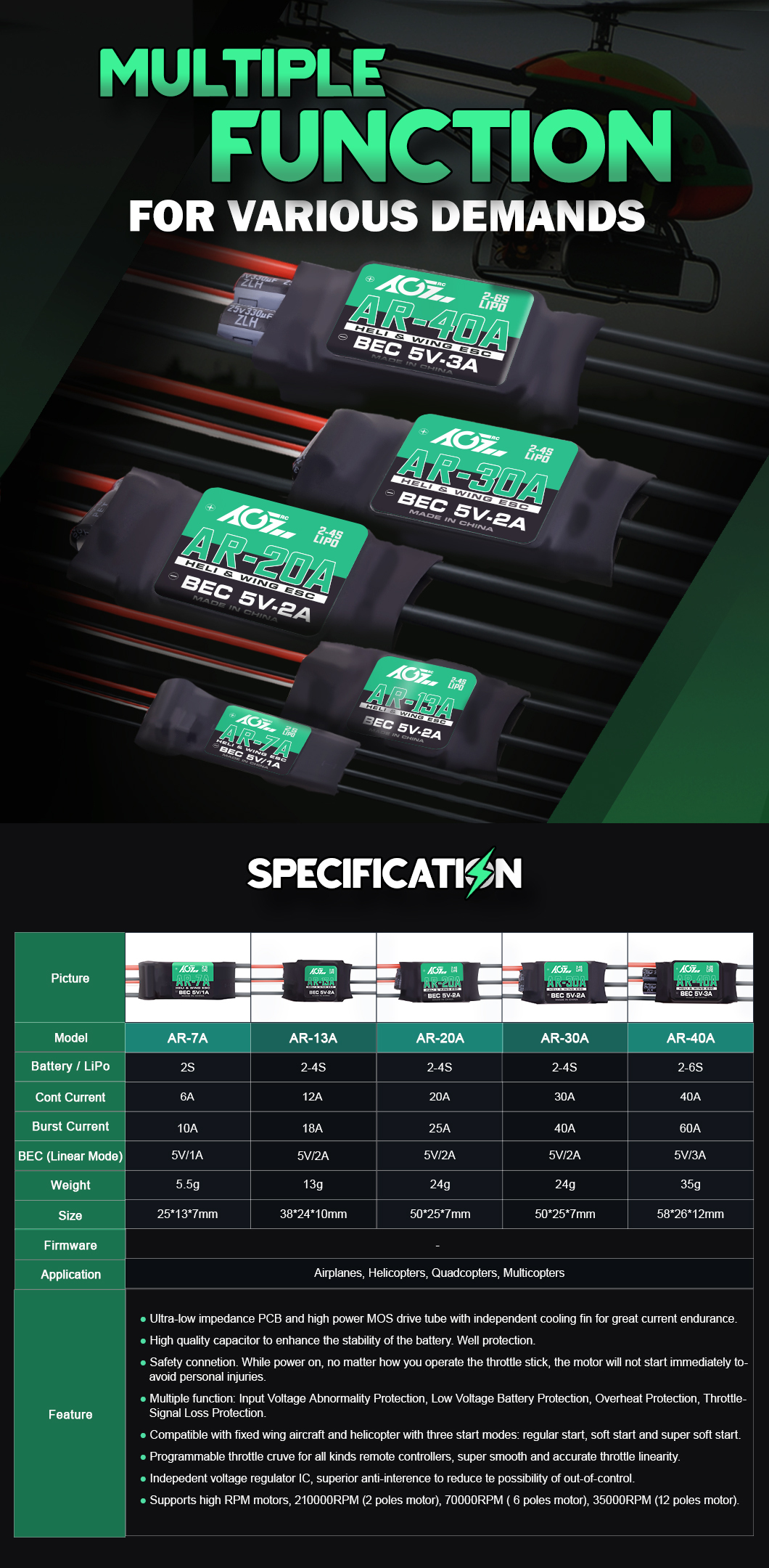 Your cart is currently empty.